Your Daily Dose of Inspiration, Motivation, & Education
Join the FREE Community and Get Exclusive Content and FREE Member Benefits.
Daily Mastermind Mobile App
On-The-Go Access to Inspiration, Motivation, and Education to Help you Unleash Your Potential.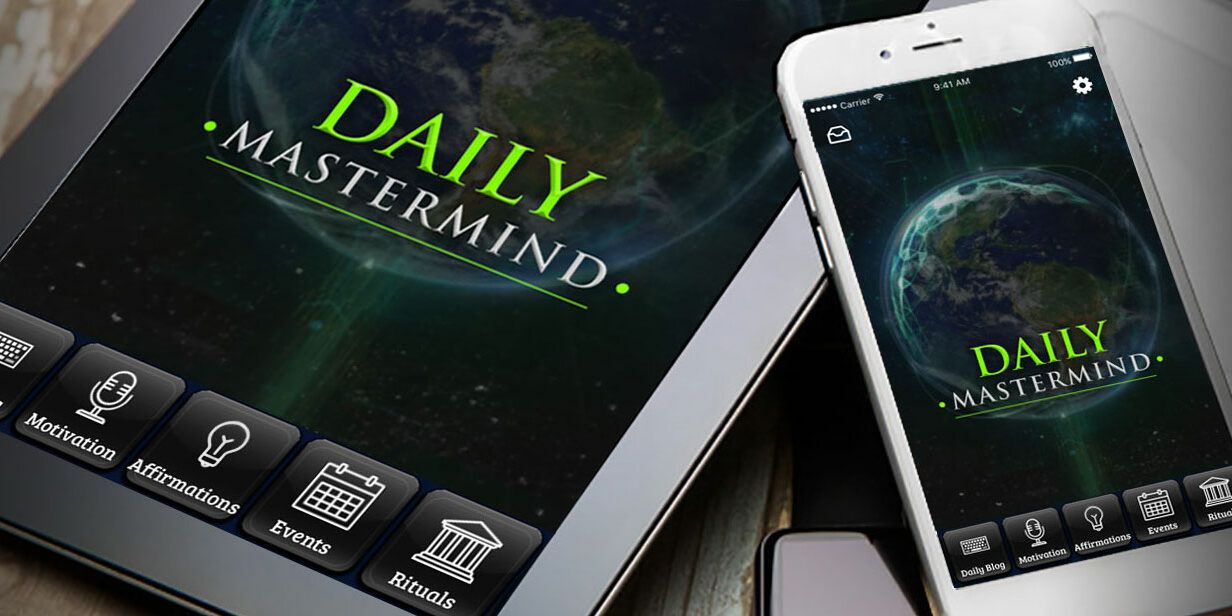 What's Included with The Mastermind?
When You Join the Free Mastermind Community...
You Get Access to Exclusive Members Benefits.
The Daily Mastermind App is an Exclusive one-of-a kind Tool to help anyone develop, maintain and accomplish Daily Rituals for Success. It provides you a fast, convenient way to access the unlimited resources available to the Mastermind Community and multiple ways to help you Create an Amazing Life of Wealth, Health, and Happiness.
Learn from Real, Proven 7-Figure Mentors in the Areas of Personal Development, Financial Education, and  Business.  The List of World Class Speakers, Celebrities, Thought Leaders and Best Selling Authors all share their Knowledge with the Mastermind Community through Exclusive Blogs, Articles, Podcast, Videos and many many more FREE Resources.
Globally recognized events like The Millionaire Conference, The Asset Protection 3-Day Summit and many Investor Training Workshops are just a few of the Events brought to you by The Daily Mastermind.  These events provide access to Key Mentors, Proven Strategies, Free Consultations, and Hands On Learning Experiences.
What Are the Experts Saying...
"I can't urge you strongly enough to work with George if you get the opportunity. If you would like to take your life or business to the next level, the sooner you talk with George the better!"
Robert Stuberg
Author, Speaker, Mentor
"George is one of the best Leaders, Trainers and Strategists I have ever seen. I have seen his amazing skills in the Board Room and his talents and abilities. He has phenomenal talent and the ability to get results."
Brandon Boyd
7-Figure Mentor & Investor
"I have worked with George for over two decades.  His ability to focus his energy is quite impressive.  His ability to cultivate markets and motivate is Quite a skill set.  Moreover, he is a joy to work with."
William D. Danko
NYTimes Best Selling Author
The Core Pillars of Success & Prosperity
In Order to Unleash Your True Potential and Develop a Life of Wealth, Health and Happiness you MUST Develop all Key Areas of Success.
Develop Daily Rituals that will feed your mind, body, spirit and relationships in order to build a strong foundation of Success.
Learn Strategies that the Ultra High Net Worth have used and are Proven to help you Invest, Protect and Grow Your Wealth.
Learn from Proven, 7-Figure Mentors How to Structure, Market and Growth Your Business for Massive Success in the Marketplace.
Don't Miss Your Daily Dose of Inspiration, Motivation, and Education.